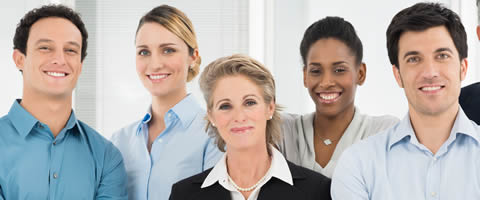 We have professional counselors standing by, ready to help you find treatment. Don't wait!
All calls are 100% confidential and completely free of charge.
Substance Abuse Treatment Annapolis, Maryland
Drug and Alcohol Rehabs in Annapolis, MD provide a quiet and proper setting for dealing with your addiction. At a Drug and Alcohol Rehabilitation Facility in Annapolis, an individual that is struggling with a drug addiction can become informed about their current condition and begin to learn how to live a drug free life. In Annapolis, MD, each Drug Rehab Facility may be unique, but all of them have similar goals; they want to help you establish a long lasting sober life.
After the withdrawal and detoxification have been completed, the person can proceed with all of the other parts of the Drug and Alcohol Rehabilitation Program, which can include individual and group therapy and relapse prevention skills. One of the main benefits of residential treatment in Annapolis, is that it allows the individual to focus on drug free living without any interfenence. The length of stay at a Drug and Alcohol Rehabilitation Program can vary anywhere from six weeks to six months, or sometimes longer if the program is fixing a long term drug addiction where relapses have occurred.
Questions? Need Help?
Call now to speak with an addiction treatment specialist who can help you find the best rehab program that fits your personal situation.
Residential • Detox • Inpatient • Outpatient • Short Term • Long Term • Low cost • Insurance • Executive • Private
---
(866) 577-1735
Alcoholics Anonymous Meetings in Annapolis, Maryland
11th Step Meeting
Calvary United Methodist Church
301 Rowe Boulevard
Annapolis, Maryland. 21401

Meeting Times
Saturday - 7:30 AM

12 Steps To Freedom
United Church Of Christ
Rte 2 @ Grand Oaks Avenue
Annapolis, Maryland. 41401

Meeting Times
Thursday - 8:30 PM

Annapolis Group
Heritage Baptist Church
1740 Forest Drive
Annapolis, Maryland. 21401

Meeting Times
Tuesday - 8:30 PM

Annapolis Morning
Red House
169 Duke Of Gloucester St.
Annapolis, Maryland. 21401

Meeting Times
Monday - 7:30 AM
Tuesday - 7:30 AM
Wednesday - 7:30 AM
Thursday - 7:30 AM
Friday - 7:30 AM

Annapolis Morning 2
Red House
169 Duke Of Gloucester St.
Annapolis, Maryland. 21401

Meeting Times
Tuesday - 8:30 PM

Annapolis Noon Group
First Presbyterian Church
144 Conduit Street
Annapolis, Maryland. 21401

Meeting Times
Monday - 12:00 AM
Tuesday - 12:00 AM
Wednesday - 12:00 AM
Thursday - 12:00 AM
Friday - 12:00 AM

Asbury Group
Asbury United Methodist Church
87 West Street
Annapolis, Maryland. 21401

Meeting Times
Thursday - 7:30 PM

Baby Steps
Eastport United Methodist Church
926 Bay Ridge Avenue
Annapolis, Maryland. 21403

Meeting Times
Tuesday - 6:45 PM

Back To Basics
St. Phillips Episcopal Church
Bestgate & Severn Grove Roads
Annapolis, Maryland. 21401

Meeting Times
Monday - 8:00 PM

Beacon Light Group
Mount Olive Church
2 Hicks Avenue
Annapolis, Maryland. 21401

Meeting Times
Wednesday - 8:30 PM

Cape St. Claire Group
United Methodist Church
855 Chestnut Tree Drive
Annapolis, Maryland. 21409

Meeting Times
Wednesday - 8:30 PM

Care Group
Salvation Army
351 Hilltop Lane
Annapolis, Maryland. 21403

Meeting Times
Thursday - 8:30 PM

Chrysalis House
1570 Crownsville Road
Annapolis, Maryland. 21401

Meeting Times
Sunday - 7:30 PM

Crownsville Monday Afternoon
Chrysallis House
1570 Crownsville Rd.
Annapolis, Maryland. 21401

Meeting Times
Monday - 1:00 PM

Dirty Rotten Drunks
Spa Creek Center At Genesis Eldercare
35 Milkshake Lane
Annapolis, Maryland. 21403

Meeting Times
Tuesday - 6:30 PM

Eastport Group
Eastport United Methodist Church
926 Bay Ridge Avenue
Annapolis, Maryland. 21403

Meeting Times
Wednesday - 8:30 PM

Eye-opener Group
St. Phillips Episcopal Church
Bestgate Road & Severn Grove Road
Annapolis, Maryland. 21401

Meeting Times
Saturday - 7:30 AM

Gingerville 12&12
St. Andrews Church
4 Wallace Manor Road
Annapolis, Maryland. 21401

Meeting Times
Saturday - 7:00 PM

Go To Any Lengths Group
Anne Arundel Center
44 Calvert Street
Annapolis, Maryland. 21401

Meeting Times
Sunday - 9:00 AM

Gods In Charge
Annapolis Rehabilitation Center
Bay Ridge Ave. & Van Buren St.
Annapolis, Maryland. 21403

Meeting Times
Wednesday - 6:00 PM

Happy Hour Group
St. Luke's Church
1101 Bay Ridge Avenue
Annapolis, Maryland. 21403

Meeting Times
Monday - 5:45 PM

Live & Let Live Gay Group
St. Ann's Parish Hall
199 Duke Of Gloucester
Annapolis, Maryland. 21401

Meeting Times
Tuesday - 8:00 PM

Mens Stag
St. Martin's Lutheran Church
1120 Spa Road @ Forest Drive
Annapolis, Maryland. 41401

Meeting Times
Wednesday - 8:30 PM

Pushing Up Daisies Group
Annapolis Fire House
Taylor & Annapolis Streets
Annapolis, Maryland. 41401

Meeting Times
Sunday - 9:00 AM

Red House Beginners
Red House
169 Duke Of Gloucester St.
Annapolis, Maryland. 21401

Meeting Times
Sunday - 8:30 PM
Monday - 8:30 PM
Wednesday - 8:30 PM
Thursday - 8:30 PM
Friday - 8:30 PM
Saturday - 8:30 PM

Red House Beginners 2
Red House
169 Duke Of Gloucester St.
Annapolis, Maryland. 21401

Meeting Times
Saturday - 12:30 PM

Sat Night Young Peoples Group
First Presbyterian Church
144 Conduit Street
Annapolis, Maryland. 21401

Meeting Times
Saturday - 8:30 PM

Sat. Night Hosp. Step Group
Anne Arundel Medical Center
Jennifer Road
Annapolis, Maryland. 41401

Meeting Times
Saturday - 7:30 PM

Saturday Morning Live
St. Phillips Episcopal Church
Bestgate Road & Severn Grove Road
Annapolis, Maryland. 21401

Meeting Times
Saturday - 9:00 AM

Search For Serenity
Trinity United Methodist Church
Locust Avenue & West Street
Annapolis, Maryland. 21401

Meeting Times
Tuesday - 8:30 PM

Sharing & Caring
St. Martin's Lutheran Church
Forest Drive & Spa Road
Annapolis, Maryland. 21403

Meeting Times
Sunday - 8:30 PM

Sharing And Caring
St. Paul's Lutheran Church
Rowe Boulevard & Farragut Road
Annapolis, Maryland. 21401

Meeting Times
Tuesday - 12:15 PM

Sober & Serene
St. Martin's Lutheran Church
Forest Drive & Spa Road
Annapolis, Maryland. 21403

Meeting Times
Sunday - 8:30 PM

Spanish Speaking Meeting
1912 Lincoln Drive
Annapolis, Maryland. 41401

Meeting Times
Sunday - 8:00 PM
Monday - 8:00 PM
Tuesday - 8:00 PM
Wednesday - 8:00 PM
Thursday - 8:00 PM
Friday - 8:00 PM
Saturday - 8:00 PM

St. Margarets A.a.
St. Margaret's Church
1601 Pleasant Plains Road
Annapolis, Maryland. 21409

Meeting Times
Friday - 8:30 PM

St. Phillips Episcopal Church
Bestgate & Severn Grove Roads
Annapolis, Maryland. 21401

Meeting Times
Wednesday - 6:00 PM

T.g.i.f.
Eastport United Methodist Church
926 Bay Ridge Avenue
Annapolis, Maryland. 21403

Meeting Times
Friday - 7:00 PM

T.g.i.s. Group
Red House
169 Duke Of Gloucester St.
Annapolis, Maryland. 21401

Meeting Times
Thursday - 6:15 PM

The Reed Center
7995 Old Solomon's Island Road
Annapolis, Maryland. 41401

Meeting Times
Monday - 8:00 PM
Wednesday - 8:00 PM

There Is A Solution
Broadneck Baptist Church
1257 Hilltop Dr.
Annapolis, Maryland. 21409

Meeting Times
Friday - 7:00 PM

Thursday Night Big Book
St. Phillips Episcopal Church
Bestgate & Severn Roads
Annapolis, Maryland. 21401

Meeting Times
Thursday - 8:00 PM

Tuesday A.a. Only
Salvation Army
351 Hilltop Lane
Annapolis, Maryland. 21403

Meeting Times
Tuesday - 8:30 PM

Twelve Tradition Group
Heritage Baptist Church
1740 Forest Drive
Annapolis, Maryland. 21401

Meeting Times
Friday - 8:30 PM

Unity
St. Paul's Lutheran Church
Rowe Boulevard & Farragut Road
Annapolis, Maryland. 21401

Meeting Times
Monday - 8:30 PM

Wednesday Step Group
Cape St. Claire Baptist Church
1257 Hilltop Drive
Annapolis, Maryland. 21409

Meeting Times
Wednesday - 7:00 PM

Womens Safe Haven Group
Calvary United Methodist Church
301 Rowe Blvd.
Annapolis, Maryland. 21401

Meeting Times
Monday - 12:00 AM

Womens Serenity Group
Calvary United Methodist Church
301 Rowe Boulevard
Annapolis, Maryland. 21401

Meeting Times
Friday - 12:00 AM

Womens Step Meeting
Friends Meeting Hall
351 Dubois Road
Annapolis, Maryland. 21401

Meeting Times
Tuesday - 6:30 PM

Young Peoples Living Sober
Calvary United Methodist Church
301 Rowe Blvd.
Annapolis, Maryland. 21401

Meeting Times
Thursday - 7:30 PM

Al-Anon Family Support Group Meetings in Annapolis, Maryland
ALATEEN ANNAPOLIS TUES NIGHT
1740 Forest Drive
Annapolis, Maryland.

Meeting Times

ANNAPOLIS SUNDAY NITE
Forest Drive Near Spa Road
Annapolis , Maryland.

Meeting Times

ANNAPOLIS THURSDAY MORNING
2620 Riva Rd.
Annapolis , Maryland.

Meeting Times

ANNAPOLIS TUESDAY AFTERNOON
301 Roscoe Rowe Boulevard
Annapolis, Maryland.

Meeting Times

ANNAPOLIS TUESDAY NIGHT
1740 Forest Drive
Annapolis, Maryland.

Meeting Times

MONDAY NIGHT AL-ANON ADULT CHILDREN
144 Conduit Street
Annapolis, Maryland.

Meeting Times

SATURDAY MORNING LIVE
333 Dubois Rd.
Annapolis, Maryland.

Meeting Times

STEPS/TRADITIONS/SLOGANS
1740 Forest Drive
Annapolis, Maryland.

Meeting Times

Narcotics Anonymous Meetings in Annapolis, Maryland
Anne Arundel Medical Center
2001 Medical Parkway
Annapolis, MD. 21401
Notes: Just for Today Group DiscussionParticipation, Step, Tradition Open

Meeting Times
Sunday - 8:15 PM
Friday - 8:00 PM

Eastport United Methodist Church
926 Bay Ridge Avenue
Annapolis, MD. 21403
Notes: Serenity at Seven Group Non-Smoking, DiscussionParticipation Open

Meeting Times
Monday - 7:00 PM

First Church Of The Nazarene
Baltimore-Annapolis Boulevard
Annapolis, MD. 21401
Notes: Making a Difference Group DiscussionParticipation, Speaker, BeginnerNewcomer Open

Meeting Times
Monday - 8:30 PM

Parkwood Methodist Church
35 Mayo Road
Annapolis, MD. 21403
Notes: Beginners Group Non-Smoking, DiscussionParticipation Open

Meeting Times
Wednesday - 8:00 PM

Stanton Center
92 Washington Street
Annapolis, MD. 21401
Notes: Tough Love Group DiscussionParticipation Open

Meeting Times
Sunday - 7:00 PM
Tuesday - 7:00 PM