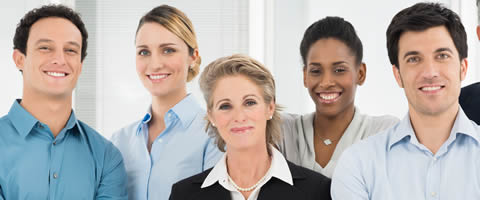 We have professional counselors standing by, ready to help you find treatment. Don't wait!
All calls are 100% confidential and completely free of charge.
Drug Rehabilitation Facilities Gaithersburg, Maryland
Alcohol Treatment Facilities in Gaithersburg, MD provide a quiet and proper environment for dealing with your addiction. At an Alcohol Treatment Program in Gaithersburg, an individual that is dealing with a drug addiction can become educated about their current condition and begin to learn how to live a life without drugs or alcohol. In Gaithersburg, MD, each Drug and Alcohol Treatment Center will be a little different, but all of them are similarly motivated; they want to help you establish full recovery from addiction.
After the withdrawal process and detox have been completed, the person can continue with all of the other components of the Addiction Treatment Program, which can include individual and group counseling and relapse prevention skills. One of the best benefits of inpatient treatment in Gaithersburg, is that it allows the individual to focus on drug free living without any distractions from the outside world. The length of stay at an Alcohol Rehab Facility can vary anywhere from six weeks to six months, or sometimes longer if the treatment is fixing a long term drug addiction where relapses have taken place.
Questions? Need Help?
Call now to speak with an addiction treatment specialist who can help you find the best rehab program that fits your personal situation.
Residential • Detox • Inpatient • Outpatient • Short Term • Long Term • Low cost • Insurance • Executive • Private
---
(866) 577-1735
Alcoholics Anonymous Meetings in Gaithersburg, Maryland
7 A.m Attitude Adjustment Hour
Grace Meth. Ch.
119 N. Frederick Ave
Gaithersburg, Maryland. 20877

Meeting Times
Monday - 7:00 AM

Attitude Adjustment
Grace Meth Ch
119 N. Frederick Ave.
Gaithersburg, Maryland. 20877

Meeting Times
Sunday - 7:00 AM
Monday - 7:00 AM
Saturday - 7:00 AM

Back To Basics
Casey Comm. Ctr.
810 S. Frederick Ave
Gaithersburg, Maryland. 20877

Meeting Times
Monday - 12:00 AM
Tuesday - 12:00 AM
Thursday - 12:00 AM
Friday - 12:00 AM

Better Late Than Never
United Meth. Ch.
303 Chestnut Ave.
Gaithersburg, Maryland. 20877

Meeting Times
Tuesday - 7:00 PM

Big Book Reading
Casey Comm. Ctr.
810 S. Frederick Ave
Gaithersburg, Maryland. 20877

Meeting Times
Wednesday - 12:00 AM

Double Recovery
Luth. Church
16420 S. Westland Dr. & Rt.355
Gaithersburg, Maryland. 20877

Meeting Times
Wednesday - 6:00 PM

Double Trudgers
Grace Meth Ch
119 N. Frederick Ave.
Gaithersburg, Maryland. 20877

Meeting Times
Saturday - 5:00 PM

Free Spirits
Good Shepherd Luth. Ch.
Rt. 355 And S. Westland Dr.
Gaithersburg, Maryland. 20877

Meeting Times
Saturday - 12:00 AM

Friday Attitude Adjustment
Grace Meth Ch
119 N. Frederick Ave.
Gaithersburg, Maryland. 20877

Meeting Times
Friday - 7:00 AM

Gaithersburg Beginners
Courtyard At Shady Grove Center
15932-b Shady Grove Rd.
Gaithersburg, Maryland. 20877

Meeting Times
Friday - 8:45 PM

Gaithersburg Young People
Gaithersburg Presbyterian Church
610 S. Frederick Ave.
Gaithersburg, Maryland. 20877

Meeting Times
Monday - 8:30 PM
Saturday - 8:00 PM

Good Shepherd Big Book
Luthern Ch
S. Frederick & Westland Dr.
Gaithersburg, Maryland. 20877

Meeting Times
Sunday - 8:00 PM

Grace Attitude Adjustment
Grace Meth Ch
119 N. Frederick Ave.
Gaithersburg, Maryland. 20877

Meeting Times
Monday - 7:00 AM
Wednesday - 7:00 AM

Grove
Good Shepherd Luth. Church
Rt.355 & Westland Dr.
Gaithersburg, Maryland. 20877

Meeting Times
Wednesday - 8:00 PM

How It Works
Grace Meth Ch
119 N. Frederick Ave.
Gaithersburg, Maryland. 20877

Meeting Times
Tuesday - 12:00 PM

Kindergarten Big Book
Unity Christ Church
111 Central Avenue
Gaithersburg, Maryland. 20877

Meeting Times
Thursday - 7:00 PM

Kolmac
Kolmac Clinic
15932 Shady Grove Rd
Gaithersburg, Maryland. 20877

Meeting Times
Friday - 8:45 PM

Latinos De Maryland
26 N. Summit Ave.
Gaithersburg, Maryland. 20877

Meeting Times
Sunday - 8:00 PM
Monday - 8:00 PM
Tuesday - 8:00 PM
Wednesday - 8:00 PM
Thursday - 8:00 PM
Friday - 8:00 PM
Saturday - 8:00 PM

Latinos De Maryland 2
Latinos De Maryland
26 N. Summit Ave.
Gaithersburg, Maryland. 20877

Meeting Times
Sunday - 12:00 AM
Saturday - 12:00 AM

Life Is Good
Good Shepherd Luth. Church
16420 S. Westland Dr
Gaithersburg, Maryland. 20877

Meeting Times
Friday - 6:30 PM

More Peace Of Mind
Pres. Church
15120 Turkey Foot Rd.
Gaithersburg, Maryland. 20878

Meeting Times
Tuesday - 7:00 PM

Never Give Up
United Methodist Ch.
303 Chestnut St.
Gaithersburg, Maryland. 20877

Meeting Times
Thursday - 7:30 PM

Nueva Vida
431 N. Frederick Ave.
Gaithersburg, Maryland. 20877

Meeting Times
Sunday - 7:30 PM
Monday - 7:30 PM
Tuesday - 7:30 PM
Wednesday - 7:30 PM
Thursday - 7:30 PM
Friday - 7:30 PM
Saturday - 7:30 PM

Old Walnut Hill
Grace Meth. Ch.
119 N. Frederick Ave
Gaithersburg, Maryland. 20877

Meeting Times
Monday - 8:30 PM

Saturday Morning Step
Grace Meth Ch
119 N. Frederick Ave.
Gaithersburg, Maryland. 20877

Meeting Times
Saturday - 9:00 AM

Saturday Reflections
Grace Meth Ch
119 N. Frederick Ave.
Gaithersburg, Maryland. 20877

Meeting Times
Saturday - 12:30 PM

Sheepherders
Good Shepherd Luth. Church
Rt.355 & Westland Dr.
Gaithersburg, Maryland. 20877

Meeting Times
Thursday - 8:00 PM

Sober Readings
Good Shepherd Luth. Ch.
Rt. 355 And S. Westland Dr.
Gaithersburg, Maryland. 20877

Meeting Times
Saturday - 12:00 AM

Sobriety At Six
Grace Meth Ch
119 N. Frederick Ave.
Gaithersburg, Maryland. 20877

Meeting Times
Monday - 6:00 PM

Spice Of Life
Luth. Church
16420 S. Westland Dr.
Gaithersburg, Maryland. 20877

Meeting Times
Monday - 7:30 PM

Spiritual Tools
St. Martin`s Church
Md. Rt. 355 & Summit Ave.
Gaithersburg, Maryland. 20877

Meeting Times
Thursday - 8:00 PM

Step Sisters
Luth. Church
16420 S. Westland Dr.
Gaithersburg, Maryland. 20877

Meeting Times
Thursday - 7:30 PM

Sunshine
Good Shepherd Lutheran Church
16420 S. Westland Dr At Rt 355
Gaithersburg, Maryland. 20877

Meeting Times
Monday - 12:00 PM
Wednesday - 12:00 AM
Thursday - 12:00 AM
Friday - 12:00 AM

Sunshine Group
Good Shepherd Lutheran
Westland Dr And Frederick Ave
Gaithersburg, Maryland. 20877

Meeting Times
Friday - 12:00 PM

The Bridge
Unity Christ Ch.
111 Central Ave.
Gaithersburg, Maryland. 20877

Meeting Times
Monday - 7:00 PM

Thursday Attitude Adjustment
Grace Meth Ch
119 N. Frederick Ave.
Gaithersburg, Maryland. 20877

Meeting Times
Thursday - 7:00 AM

Travilah
Shady Grove Adventist Hospital

Gaithersburg, Maryland. 20877

Meeting Times
Sunday - 7:30 PM

Tuesday Attitude Adjustment
Grace Meth Ch
119 N. Frederick Ave.
Gaithersburg, Maryland. 20877

Meeting Times
Tuesday - 7:00 AM

Tuesday Reflections
Good Shepherd Lutheran Church
16420 S. Westland Dr At Rt 355
Gaithersburg, Maryland. 20877

Meeting Times
Tuesday - 12:00 AM

Walnut Hill
Grace Meth Ch
119 N. Frederick Ave.
Gaithersburg, Maryland. 20877

Meeting Times
Wednesday - 12:00 PM

Walnut Hill 2
Grace Meth Ch
119 N. Frederick Ave.
Gaithersburg, Maryland. 20877

Meeting Times
Wednesday - 8:30 PM

Walnut Hill Group
Grace United Methodist Church
Rt. 355
Gaithersburg, Maryland. 20877

Meeting Times
Monday - 6:00 PM

Walnut Hill Group. Second Chance Never Alone
Grace United Methodist Church
119 N. Frederick Ave.
Gaithersburg, Maryland. 20877

Meeting Times
Wednesday - 8:30 PM

Walnut Hill-big Book
Grace Meth Ch
119 N. Frederick Ave.
Gaithersburg, Maryland. 20877

Meeting Times
Monday - 12:00 PM

Walnut Hill-into Action
Grace Meth Ch
119 N. Frederick Ave.
Gaithersburg, Maryland. 20877

Meeting Times
Thursday - 12:00 PM

Walnut Hill-lost & Found
Grace Meth Ch
119 N. Frederick Ave.
Gaithersburg, Maryland. 20877

Meeting Times
Friday - 12:00 PM

Wed. Night Big Book Study
Grace Meth Ch
119 N. Frederick Ave.
Gaithersburg, Maryland. 20877

Meeting Times
Wednesday - 6:00 PM

Narcotics Anonymous Meetings in Gaithersburg, Maryland
Christ The Servant Lutheran Church
9801 Centerway Road
Gaithersburg, MD. 20886
Notes: Never Alone Group DiscussionParticipation, Just For Today Study Open

Meeting Times
Wednesday - 7:30 PM

Emory Grove United Methodist Church
8200 Emory Grove Road
Gaithersburg, MD. 20877
Notes: Upcounty NA Group DiscussionParticipation, Non-Smoking Open

Meeting Times
Friday - 8:00 PM

Prince Of Peace Lutheran Church
11900 Darnestown Road
Gaithersburg, MD. 20878
Notes: Oasis Group Topic, DiscussionParticipation Open

Meeting Times
Monday - 8:30 PM

Upper County Recreation Center
8201 Emory Grove Road
Gaithersburg, MD. 20877
Notes: All About Change Group Non-Smoking, DiscussionParticipation Open

Meeting Times
Tuesday - 7:30 PM