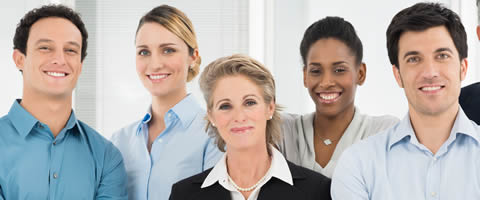 We have professional counselors standing by, ready to help you find treatment. Don't wait!
All calls are 100% confidential and completely free of charge.
Alcohol Treatment Rockville, Maryland
When a person from Rockville, Maryland enters into a Drug Rehab Center for the treatment of their drug addiction, they have access to the camaraderie of other people who have "walked in their shoes" and have been where they have been in relation to habitual substance abuse. Having camaraderie in a Drug Rehabilitation Program from other clients who are also trying to recover can make it easier for a person to open up by sharing their struggles and start to handle the root issues that are the driving force behind their addiction problems. The recovering individuals taking part in the Rockville Drug and Alcohol Rehab Center also have access to the support and guidance from the knowledgeable staff at the center, 24 hours a day. All of these beneficial qualities of a Drug and Alcohol Rehab Center in Rockville, MD help to make it possible for the person to successfully accomplish their plan of long term abstinence.
A Rockville Drug and Alcohol Treatment Center also enables an individual from Rockville with a drug addiction or a history of continual substance abuse to reside in a substance free environment; which can serve as a testing stage for how it feels to live in a community setting without using drugs or alcohol. An addicted person that has continually abused drugs for an extended period of time might not even remember how to connect with other people while being sober. After graduating a quality Drug Rehab, the person can continue with his/her life in Rockville with the ability to live a happy, prosperous, purposeful life free from substance use.
Questions? Need Help?
Call now to speak with an addiction treatment specialist who can help you find the best rehab program that fits your personal situation.
Residential • Detox • Inpatient • Outpatient • Short Term • Long Term • Low cost • Insurance • Executive • Private
---
(866) 577-1735
Alcoholics Anonymous Meetings in Rockville, Maryland
Aspen Hill 5th Chapter
St. John`s Ch.
4629 Aspen Hill Rd.
Rockville, Maryland. 20853

Meeting Times
Monday - 8:30 PM
Thursday - 8:30 PM

Bartenders
Christ Episc. Ch
107 S. Washington St.
Rockville, Maryland. 20850

Meeting Times
Thursday - 12:00 AM

Big Book Thumpers
Millan Meth Church
13016 Parkland Drive
Rockville, Maryland. 20853

Meeting Times
Wednesday - 7:30 PM

Chestnut Lodge Outreach
Presb. Church
215 W. Montgomery Ave.
Rockville, Maryland. 20850

Meeting Times
Monday - 7:00 PM

Crapshooters
St Elizabeth's Church Sch.
917 Montrose Road
Rockville, Maryland. 20852

Meeting Times
Wednesday - 8:30 PM

Crusaders
Crusader Lutheran Church
1605 Veirs Mill Rd
Rockville, Maryland. 20851

Meeting Times
Sunday - 8:30 PM

Desire
Rockville Metro
12319 Washington Ave.
Rockville, Maryland. 20852

Meeting Times
Friday - 12:00 PM

Don`t Drink No Matter What
Rockville Metro
12319 Washington Ave
Rockville, Maryland. 20852

Meeting Times
Saturday - 8:30 PM

Friday Night Live
Millian Meth. Church
13016 Parkland Dr. & Grenoble
Rockville, Maryland. 20853

Meeting Times
Friday - 8:30 PM

Language Of The Heart
St. John`s Ch.
4629 Aspen Hill Rd.
Rockville, Maryland. 20853

Meeting Times
Saturday - 9:00 AM

Meditation Practice
St. Marks Church
10701 Old Geotwn. Rd.
Rockville, Maryland. 20852

Meeting Times
Thursday - 7:00 PM

Merry Miracles
United Faith Meth. Ch.
6810 Montrose Rd.
Rockville, Maryland. 20852

Meeting Times
Wednesday - 8:30 PM

Midnight Metro
Rockville Metro
12319 Washington Ave
Rockville, Maryland. 20852

Meeting Times
Saturday - 12:00 PM

Midnite Candle Light
Corner
12319 Washington Avenue
Rockville, Maryland. 20852

Meeting Times
Saturday - 12:00 AM

Monday Winners
St. Mark`s Church
10701 Old Georgetown Rd.
Rockville, Maryland. 20852

Meeting Times
Monday - 10:45 AM

Montgomery County Women
St. Mark`s Church
10701 Old Georgetown Rd.
Rockville, Maryland. 20852

Meeting Times
Friday - 11:00 AM

Montrose Gay
Faith United Meth. Church
6810 Montrose Road.
Rockville, Maryland. 20852

Meeting Times
Tuesday - 8:30 PM

Never Walk Alone
St. Mark`s Church
10701 Old Georgetown Rd.
Rockville, Maryland. 20852

Meeting Times
Monday - 8:00 PM

New Unity Gay
Unitarian Church
100 Welsh Park Dr
Rockville, Maryland. 20850

Meeting Times
Thursday - 8:00 PM

Norbeck Women
St. Patrick`s Church
Muncaster Mill Rd. & Rte 28
Rockville, Maryland. 20853

Meeting Times
Wednesday - 10:30 AM
Friday - 10:30 AM

Nuevo Amanecer
1085 Taft St
Rockville, Maryland. 20850

Meeting Times
Sunday - 8:00 PM
Monday - 8:00 PM
Tuesday - 8:00 PM
Wednesday - 8:00 PM
Thursday - 8:00 PM
Friday - 8:00 PM
Saturday - 8:00 PM

Nuevo Amanecer 2
Nuevo Amanecer
1085 Taft St
Rockville, Maryland. 20850

Meeting Times
Sunday - 12:00 AM

One Step Away
Pre-release Ctr.
11651 Nebel St.
Rockville, Maryland. 20852

Meeting Times
Sunday - 7:00 PM

Out Of The Woods
21 Wood Lane
Rockville, Maryland. 20850

Meeting Times
Saturday - 8:00 PM

Rockville
Christ Episcopal Ch
109 S. Washington St
Rockville, Maryland. 20850

Meeting Times
Wednesday - 8:30 PM

Rockville Metro
12319 Washington Ave
Rockville, Maryland. 20852

Meeting Times
Sunday - 6:00 PM
Monday - 12:00 AM 6:00 PM
Tuesday - 6:00 PM
Wednesday - 6:00 PM
Thursday - 6:00 PM
Saturday - 6:00 PM

Rockville Metro 2
Rockville Metro
12319 Washington Ave
Rockville, Maryland. 20852

Meeting Times
Monday - 7:00 AM 8:30 PM
Tuesday - 8:30 PM
Wednesday - 8:30 PM
Thursday - 8:30 PM

Rockville Metro 3
Rockville Metro
12319 Washington Ave
Rockville, Maryland. 20852

Meeting Times
Tuesday - 12:00 AM
Wednesday - 12:00 AM
Thursday - 12:00 AM
Friday - 6:00 PM 12:00 AM
Saturday - 12:00 AM

Rockville Metro 4
Rockville Metro
12319 Washington Ave
Rockville, Maryland. 20852

Meeting Times
Tuesday - 7:00 AM
Thursday - 7:00 AM
Friday - 7:00 AM 8:30 PM

Rockville Metro 5
Rockville Metro
12319 Washington Ave
Rockville, Maryland. 20852

Meeting Times
Saturday - 7:30 AM

Rockville Metro 6
Rockville Metro
12319 Washington Ave
Rockville, Maryland. 20852

Meeting Times
Saturday - 4:00 PM

Rockville Metro 7
Rockville Metro
12319 Washington Ave
Rockville, Maryland. 20852

Meeting Times
Sunday - 8:00 AM

Rockville Metro 8
Rockville Metro
12319 Washington Ave
Rockville, Maryland. 20852

Meeting Times
Sunday - 11:00 AM

Saturday Night Happy Hour
St. Jude`s School
12701 Veirs Mill Rd.
Rockville, Maryland. 20853

Meeting Times
Saturday - 8:30 PM

Serena
St. Mark`s Church
10701 Old Georgetown Rd.
Rockville, Maryland. 20852

Meeting Times
Tuesday - 8:00 PM

Step Up
Trinity Lutheran
11200 Old Georgetown
Rockville, Maryland. 20852

Meeting Times
Thursday - 8:30 PM

Twelve At Twelve
Trinity Lutheran Church
11200 Old Georgetown Rd.
Rockville, Maryland. 20852

Meeting Times
Wednesday - 12:00 AM

Twelve Point Bucks
Wheaton Woods Bapt. Ch
13200 Arctic Ave.
Rockville, Maryland. 20853

Meeting Times
Monday - 7:00 PM

Twinbrook
Twinbrook Bapt. Church
Twinbrook Pkwy.& Balt. Rd.
Rockville, Maryland. 20851

Meeting Times
Tuesday - 8:00 PM

Veirs Mill
Rockville Metro
12319 Washington Ave
Rockville, Maryland. 20852

Meeting Times
Sunday - 8:30 PM
Tuesday - 8:30 PM

Narcotics Anonymous Meetings in Rockville, Maryland
Millian Memorial Methodist Church
13016 Parkland Drive
Rockville, MD. 20853
Notes: Illness in Recovery Group Topic, DiscussionParticipation, Literature Study, Format Varies Open

Meeting Times
Monday - 7:00 PM

Montgomery County Pre-Release Center (PRC)
11651 Nebel Street
Rockville, MD. 20852
Notes: NA at PRC Group Non-Smoking, DiscussionParticipation Open

Meeting Times
Sunday - 7:00 PM
Monday - 7:00 PM

Mount Calvary Baptist Church
608 North Horners Lane
Rockville, MD. 20850
Notes: Serenity in the Park Group Non-Smoking, Step, Tradition Open

Meeting Times
Thursday - 7:30 PM

Rockville Presbyterian Church
215 W. Montgomery Avenue
Rockville, MD. 20850
Notes: Another Way Group Just For Today Study, Non-Smoking Open

Meeting Times
Wednesday - 8:00 PM
Saturday - 5:30 PM

Rockville United Methodist Church
112 West Montgomery Avenue
Rockville, MD. 20850
Notes: Lie Is Dead Group BeginnerNewcomer, Step, DiscussionParticipation Open

Meeting Times
Tuesday - 7:00 PM

Shady Grove Adventist Hospital
9901 Medical Center Drive
Rockville, MD. 20850
Notes: Fresh Start Group Non-Smoking, DiscussionParticipation, Topic Open

Meeting Times
Saturday - 7:30 PM