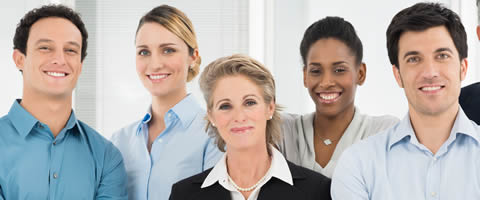 We have professional counselors standing by, ready to help you find treatment. Don't wait!
All calls are 100% confidential and completely free of charge.
Drug Rehabilitation Programs Silver Spring, Maryland
Alcohol Treatment Centers in Silver Spring, MD provide a quiet and proper environment for dealing with your addiction. At a Drug and Alcohol Treatment Center in Silver Spring, an individual that is dealing with a drug addiction can become enlightened about their current condition and begin to learn how to live a sober lifestyle. In Silver Spring, MD, each Drug Treatment Center can be unique, but all of them have similar goals; they want to help you establish a long lasting sober life.
After the withdrawal process and detoxification have been completed, the person can proceed with all of the other parts of the Drug Treatment Program, which can include individual and group therapy and relapse prevention techniques. One of the best benefits of long term residential treatment in Silver Spring, is that it allows the individual to focus on recovery without any interfenence. The length of stay at an Alcohol Rehab Center can vary anywhere from six weeks to six months, or sometimes longer if the treatment is repairing a long term drug addiction where relapses have happened.
Questions? Need Help?
Call now to speak with an addiction treatment specialist who can help you find the best rehab program that fits your personal situation.
Residential • Detox • Inpatient • Outpatient • Short Term • Long Term • Low cost • Insurance • Executive • Private
---
(866) 577-1735
Alcoholics Anonymous Meetings in Silver Spring, Maryland
11th Step @ Noon
Our Lady Of Grace
15661 Norbeck Blvd
Silver Spring, Maryland. 20906

Meeting Times
Thursday - 12:00 AM

Beginners & Winners
8818 Georgia Ave.
Silver Spring, Maryland. 20910

Meeting Times
Monday - 7:00 PM

Colesville Sun. Nite
Colesville Meth. Church
52 Randolph Rd.
Silver Spring, Maryland. 20904

Meeting Times
Sunday - 8:30 PM

Come As You Are
Calvary Lutheran Ch
Rear 9545 Georgia Ave
Silver Spring, Maryland. 20910

Meeting Times
Thursday - 7:00 PM

Dale Drive Men
Nolte Rec. Center
Denver Ave.
Silver Spring, Maryland. 20910

Meeting Times
Tuesday - 8:30 PM

Fe Y Accion
7930 Georgia Ave
Silver Spring, Maryland. 20910

Meeting Times
Monday - 8:00 PM
Tuesday - 8:00 PM
Wednesday - 8:00 PM
Thursday - 8:00 PM
Friday - 8:00 PM
Saturday - 8:00 PM

Fe Y Accion 2
Fe Y Accion
7930 Georgia Ave
Silver Spring, Maryland. 20910

Meeting Times
Saturday - 6:00 PM

Fe Y Accion 3
Fe Y Accion
7930 Georgia Ave
Silver Spring, Maryland. 20910

Meeting Times
Sunday - 5:00 PM

Fe Y Accion 4
Fe Y Accion
7930 Georgia Ave
Silver Spring, Maryland. 20910

Meeting Times
Sunday - 7:00 PM

Four Corners
Marvin Mem. Church
University Blvd. And Colesville Rd.
Silver Spring, Maryland. 20901

Meeting Times
Wednesday - 8:30 PM

Glenmont
Methodist Church
12901 Georgia Ave
Silver Spring, Maryland. 20906

Meeting Times
Tuesday - 8:30 PM

Good News Beginners
St. Stephen`s Luth. Church
11612 New Hampshire Ave.
Silver Spring, Maryland. 20904

Meeting Times
Monday - 8:30 PM

Grace Road
1607 Grace Church Road
Silver Spring, Maryland. 20910

Meeting Times
Friday - 8:30 PM

Growing
Nolte Rec. Center
200 Denver Rd
Silver Spring, Maryland. 20910

Meeting Times
Wednesday - 8:30 PM

Happy Joyous And Free
Woodside United Meth Ch
8900 Georgia Ave.
Silver Spring, Maryland. 20910

Meeting Times
Sunday - 7:30 PM

Help Wanted
St. Andrews
Arcoloa & Kemp Mill Rd.
Silver Spring, Maryland. 20902

Meeting Times
Monday - 7:30 PM

Just Before Noon
Adventist Church
8900 Colesville Rd.
Silver Spring, Maryland. 20910

Meeting Times
Monday - 11:30 AM
Tuesday - 11:30 AM
Wednesday - 11:30 AM
Thursday - 11:30 AM
Friday - 11:30 AM

Mayday
St. Matt. Presby. Church
Church 4001 Bel Pre Rd.
Silver Spring, Maryland. 20906

Meeting Times
Wednesday - 8:30 PM

Messengers
Norbeck Church
2631 Norbeck Rd.
Silver Spring, Maryland. 20906

Meeting Times
Monday - 6:30 PM
Wednesday - 6:30 PM
Saturday - 9:00 AM

Nada Podemos Solos
8108 Tahona Dr
Silver Spring, Maryland. 20903

Meeting Times
Sunday - 8:00 PM
Monday - 8:00 PM
Tuesday - 8:00 PM
Wednesday - 8:00 PM
Thursday - 8:00 PM
Friday - 8:00 PM
Saturday - 8:00 PM

Nada Podemos Solos 2
8108 Tahona Dr
Silver Spring, Maryland. 20903

Meeting Times
Saturday - 5:00 PM

New Spirit
St. Mark`s Ch.
12621 Old Columbia Pike
Silver Spring, Maryland. 20904

Meeting Times
Friday - 7:30 PM

Peoples Recovery
Church
31 Norwood Rd.
Silver Spring, Maryland. 20905

Meeting Times
Monday - 8:30 PM

Primero De Marzo
1006 Quebec Terr
Silver Spring, Maryland. 20903

Meeting Times
Sunday - 8:00 PM
Monday - 8:00 PM
Tuesday - 8:00 PM
Wednesday - 8:00 PM
Thursday - 8:00 PM
Friday - 8:00 PM
Saturday - 8:00 PM

Primero De Marzo 2
Primero De Marzo
1006 Quebec Terr
Silver Spring, Maryland. 20903

Meeting Times
Saturday - 12:00 AM

Primero De Marzo 3
Primero De Marzo
1006 Quebec Terr
Silver Spring, Maryland. 20903

Meeting Times
Sunday - 5:00 PM

Read & Speak
Christ Congregational
9525 Colesville Rd.
Silver Spring, Maryland. 20901

Meeting Times
Thursday - 7:00 PM

Silver Spring
Hughs Meth. Church
10700 Georgia Ave.
Silver Spring, Maryland. 20902

Meeting Times
Friday - 6:00 PM

Silver Spring Beginners Big Book
Woodside United Meth.ch.
8900 Georgia Ave
Silver Spring, Maryland. 20910

Meeting Times
Wednesday - 7:30 PM

Silver Spring Group
St. Lukes Lutheran Church
9100 Colesville Rd.
Silver Spring, Maryland. 20910

Meeting Times
Sunday - 5:00 PM
Tuesday - 8:30 PM
Thursday - 8:30 PM

Singleness Of Purpose
Clifton Park Bapt. Church
Piney Branch & Univ. Blvd.
Silver Spring, Maryland. 20910

Meeting Times
Monday - 12:00 AM
Tuesday - 12:00 AM
Wednesday - 12:00 AM
Thursday - 12:00 AM
Friday - 12:00 AM
Saturday - 12:30 PM

Six & Seventh Step
St. Lukes Lutheran Church
9100 Colesville Rd.
Silver Spring, Maryland. 20910

Meeting Times
Saturday - 9:30 AM

Sobriety Sisters
Marvin Mem. Meth. Church
Univ. Blvd. & Colesville Rd.
Silver Spring, Maryland. 20901

Meeting Times
Monday - 8:00 PM

St. Camillus
Rectory
1600 St. Camillus Dr.
Silver Spring, Maryland. 20903

Meeting Times
Friday - 8:30 PM

Starting Over
Argyle Rec. Center
1030 Forest Glen Rd.
Silver Spring, Maryland. 20901

Meeting Times
Monday - 7:00 PM

Sunday Morn. Breakfast
Argyle Rec. Center
1030 Forest Glen Road
Silver Spring, Maryland. 20901

Meeting Times
Sunday - 8:00 AM

Sunday Morn. Breakfast 2
Argyle Rec. Center
1030 Forest Glen Road
Silver Spring, Maryland. 20901

Meeting Times
Sunday - 9:30 AM

Un Dia A La Vez
11212 Grandview Ave
Silver Spring, Maryland. 20902

Meeting Times
Sunday - 8:00 PM
Monday - 8:00 PM
Tuesday - 8:00 PM
Wednesday - 8:00 PM
Thursday - 8:00 PM
Friday - 8:00 PM
Saturday - 8:00 PM

Upon Awakening
Woody Lowden Recreation Center
16 Howard Mill Road
Silver Spring, Maryland. 20905

Meeting Times
Saturday - 8:00 PM

Wheaton
Viers Mills Rec. Ctr.
4425 Garrett Park Rd.
Silver Spring, Maryland. 20906

Meeting Times
Wednesday - 8:30 PM

Narcotics Anonymous Meetings in Silver Spring, Maryland
Calvary Lutheran Church
9545 Georgia Avenue
Silver Spring, MD. 20910
Notes: Speakeasy Group Non-Smoking, Speaker Open

Meeting Times
Saturday - 8:00 PM

Christ Congressional Church
9525 Colesville Road
Silver Spring, MD. 20901
Notes: NA At Noon Group Non-Smoking, Just For Today Study Open

Meeting Times
Monday - 12:00 PM
Tuesday - 12:00 PM
Wednesday - 12:00 PM
Thursday - 12:00 PM
Friday - 12:00 PM

First Baptist Church Of Silver Spring
8415 Fenton Street
Silver Spring, MD. 20910
Notes: Out From Under Group Non-Smoking, BeginnerNewcomer, Step Open

Meeting Times
Monday - 7:30 PM

Holy Cross Hospital
1500 Forest Glen Road
Silver Spring, MD. 20910
Notes: Progress in NA Group Non-Smoking, Tradition Open

Meeting Times
Sunday - 12:00 PM
Saturday - 11:00 AM

Silver Spring Christian Reformed Church
1501 Arcola Avenue
Silver Spring, MD. 20902
Notes: Making A Difference Group Non-Smoking, DiscussionParticipation Open

Meeting Times
Thursday - 8:00 PM